GET MY DOG TRAINED
Conifer Canine offers professional dog training in both Basic and Advanced dog obedience, police dogs, bomb detection dogs, drug dog training, as well as German Shepherds for Sale.
BECOME A CERTIFIED DOG TRAINER
Become a dog trainer by working hands-on with canines and experienced trainers, learning every technique and method you need to train spectacular dogs. Contact us to discuss more.
POLICE DOG TRAINING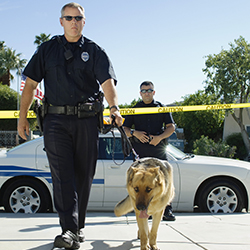 We supply reliable working dogs and a premier handler school, To meet the demands of an ever-changing society, our methods, deployments, and training are up-to-date and forward-thinking.