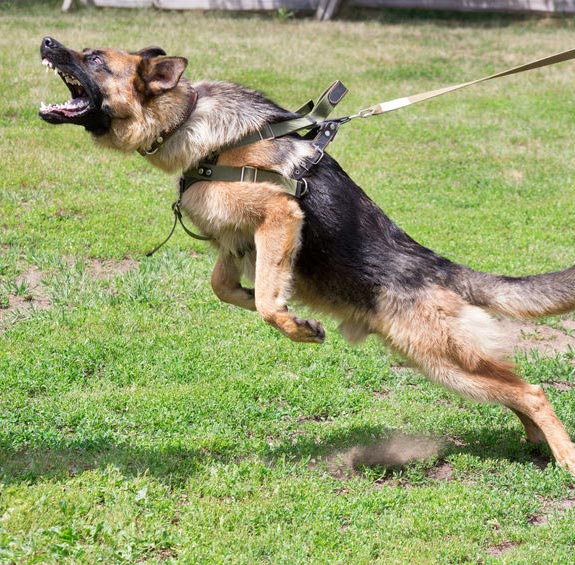 Personal Protection Dog Training
We also offer a weekly workshop for training protection dogs. Click here for more details.
Please note:
All dogs must pass an evaluation at our facility prior to the start of training. The evaluation is free.
The dog will need unquestioning confidence as well as a strong prey drive and defense drive.
Please note that puppies/dogs who are raised as pets seldom meet these requirements.
We do REQUIRE that each client participate in a 10-hour (minimum) handler course prior to taking possession of the dog. This will include hands-on practice in handling the dog in a variety of scenarios.
We regularly have protection-caliber dogs available for purchase, finished or nearly finished. Contact us for more information.
Our DOGBLOG has helpful advice that, if followed, will enhance your protection dog training experience. We take guard dog training to the next level. Purchasing from us means you get so much more than just a great dog!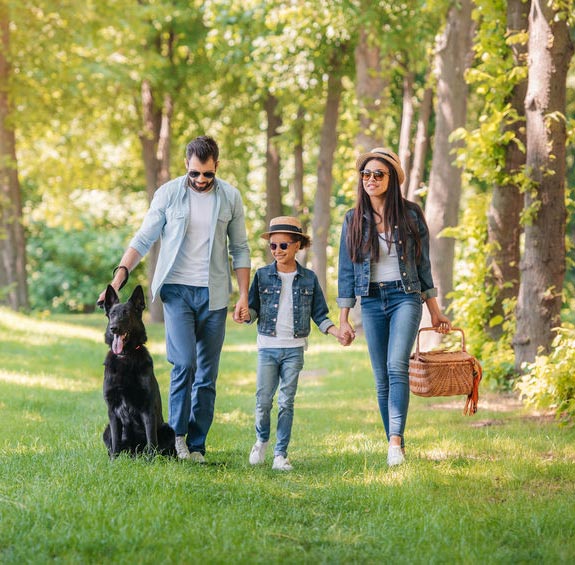 Become a Certified Dog Trainer!
Conifer Canine's Dog Trainer College also offers a professional class for those desiring to become personal protection dog trainers. Decoy skills, choosing the right dog, training, equipment, legal aspects, first aid, and much more is taught. Click here for more information on this awesome course!
Customer Quotes:
"He's perfect!"
"You have definitely brought out the best in him!"
"To be honest, we were afraid our dog would be too aggressive to have around our home. But your training has made her a very trustworthy addition to our family."
"He has been perfect."
"We greatly appreciate the time you took to explain our dog's training to us. You answered all our questions."

Personal Protection Dog Training


– Level 1
Level 1 dogs will be trained in both basic on-leash and advanced off-leash obedience. In most situations they are family-friendly, kid-friendly dogs that fit easily into the everyday routine of the home. They can be trained to alert their owners to strange noises and/or a home intrusion. Level 1 dogs are a visual and vocal deterrent to would-be threats with no bite-work involved. Level 1 dogs purchased from us will be raised around children, social with people you choose to socialize with, and good with most other dogs.
Level 1 training is $1800. This is the training price only and excludes the price of the dog.

Personal Protection Dog Training


– Level 2:
Level 2 dogs typically include Level 1. Level 2 can be customized to meet your particular needs. While social with families, Level 2 dogs are trained to pursue and subdue attackers or home intruders. Their training will include call-offs, releasing on command, and other real-life scenario-based training. Carjacking and Kidnapping deterrent options are available. These dogs can be trained either to work on verbal command or at their own trained discretion, whichever you choose. Free follow-up at our facility is included in this package for as long as you own the dog that we have trained. We can meet at your home for a fair fee. Either will maintain your dog's training. The price includes the mandatory handler course.
Level 2 training is $8,700-$11,400, depending upon the skills you desire. This is the training price only and excludes the price of the dog.

Personal Protection Dog Training


– Level 3:
Those needing advanced protection – such as Executive Protection and Event Security – are encouraged to visit our Security Dogs page.