Choosing a successful Dog Trainer can be a tough task.  This article is an effort to help you sort through the malaise.
First of all, the dog trainer you choose should be able to effectively Communicate with People.  Many trainers can train dogs but don't have the ability to transmit effective technique back to you, the dog's pack leader.  You'll want to be sure that the trainer you choose is willing to spend time answering your questions, showing you what your dog has learned, and also send you home with pertinent information that will facilitate your dog's learning.  A phone call or email may be sufficient to decipher if the trainer is willing to communicate.  Does he/she answer your email or voicemail in a timely manner?  Does he/she answer your questions on the phone or simply "brush you off?"
Secondly, the dog trainer should have a Record of Success in training dogs.  There are smooth talking "trainers" who can talk you into almost anything yet not come through on their talk.  They can speak with emotional ploy and verbal finesse.  But you need more than talk.  You need to know that the trainer can train your dog.  Sometimes this knowledge will come in the form of a certification from a reputable trainer school.  Certification shows that the trainer has proven – by testing and practical experience – his/her abilities in training.  The record of success may also be realized by referrals; either friends or veterinarians who have seen their clients successfully complete a training regimen by the trainer.
A good dog trainer will be able Utilize Various Methods of training.  A trainer who only knows one method may or may not be able to effectively train your dog.  Not all dogs can be trained using one method of training.  Each dog is different.  By way of example, we receive many clients who have previously taken their dog to a pet store for training.  Problem is, the store is only permitted to use the most popular method.  If your dog can be trained using this method, then you're fine.  But if your dog doesn't respond well to that one method, you've just wasted your money.  Alternatively, if you take your dog to a trainer who has the capacity to employ various methods, you know your dog will be trained.  If one method doesn't work, the trainer will have other great tools to successfully get the job done.
You'll probably want a trainer who has Follow-up Training after your dog has completed the course.  What if your dog develops a problem along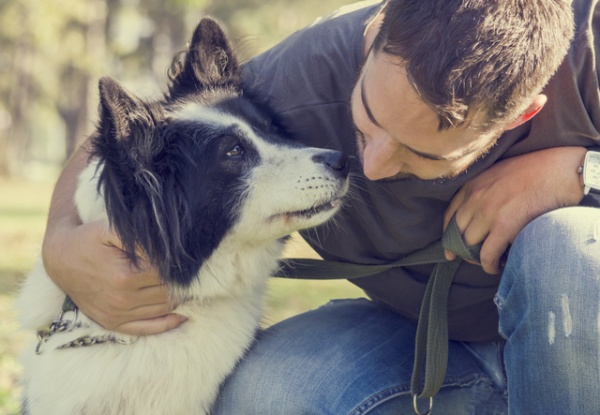 the line?  Did you remember all that the trainer told you to do?  It's good to know you can get in contact with the trainer again to either refresh your memory or work through a problem etc.  Sometimes trainers will do this for no additional charge; other times a nominal fee is charged.  But either way, you'll want to make sure the trainer you choose doesn't "leave you hanging" once your payment is received.  This supplemental information can also be received in the form of a packet of information (possibly listing the commands used in training) that the trainer sends home with you, something for you to refer back to – if needed.
Obviously, we would like for Conifer Canine to be your trainers of choice. J  We not only meet but exceed the points in this article.  But if you choose another option, let this little article be a reference to aid your quest in finding a good trainer for your dog.