Annual or semi-annual certifications for Police K9 teams are a big deal.  Certification is a testing of the team's skills and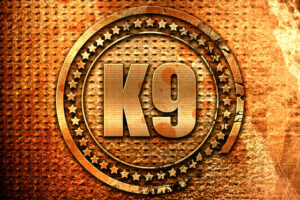 should be conducted by an independent tester/organization.  Let's look at a few thoughts about certification.
First, many departments are of the opinion that certifications must be conducted by a national agency but this is not the case.  We believe that most national certs are of the minimum-standard variety.  In fact, the certification standards of most national groups are lower than the standards of many private agencies.  Most national groups test through the means of competition training and are quite unrealistic.  It doesn't take a defense attorney very long to unravel a certification where the standard calls for the suspect to always be behind the sixth blind, or that there are always two blank vehicles for narcotic searches or a 10-minute old cross-track in the tracking standards.  To be a top-tier team, your certification needs to be reality-based, not competition based.  In other words, tested in a street simulation.  We've had K9 officers tell us that they appreciate the high standards of our certs because it helps them to be successful in the courtroom.
Secondly, you need to understand that many attorneys view certification as nothing more than a success on the day of the test.  Waving your certificate in front of the court will not impress them.  They will want to see your training records.  These records must reinforce your certification.  As an example, if your records show that you passed on certification day but failed in 60% of the training venues, something is wrong.  Good records will make a huge different in court.  Keep track of all of your training and as much pertinent information as possible within them.  Your records need to show what problems you encountered in training, what you did to fix those problems, and that indeed the problems are fixed.  Don't try to fool the courts into thinking that your dog is perfect.  They know better.  Be honest, be direct, and be real.
Thirdly (and this one will surprise many departments), certifications are not required by the courts.  Certification may be required by your department/agency, and that's fine.  But the US Supreme Court has made it clear that certifications are not necessary as long as….   You see, in Florida v. Harris 568 U.S. (2-19-2013) the court's ruling was a win for K9 handlers.  It not only killed the attorney's dream trap of "false positive" verbiage but also gave a word about certifications.  The court stated that IF your initial training and weekly training are competent, certification is – to use my term – nearly irrelevant.  It stated, "the same is true, even in the absence of formal certification, if the dog has recently and successfully completed a training program that evaluated its proficiency in locating drugs."  It placed more importance upon training (and the records from said training) than the annual certifications.  While many departments and agencies rely solely upon certifications for legitimacy, the Court has ruled that your legitimacy is based upon your K9 training and your K9 training records.
While we're on this topic of certifications, Conifer Canine is a certifying agency for successful K9 teams in law enforcement and/or security firms.  Our standards are real, our testing is unbiased, and we don't cut corners (like the tester who said, "I know you can do it; you're certified!")  Those looking for a smooth ride and an easy signature are not encouraged to test with us.  But those wanting a true-to-life testing of the team's proficiency will not be disappointed.  Furthermore, we offer free annual re-certs to the teams we train.
If you are interested in training and/or certifying with us, give us a call: 800-795-4201 or see our Police Dog training page.