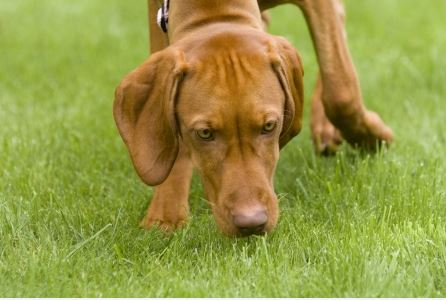 It is that time of year again. The leaves are changing, the nights are longer, and the smell of fall is truly in the air. It is these scents that make life worth living.
But having the ability to smell our surroundings isn't only a benefit to us, it is a benefit to dogs as well. We can help you learn how to train dogs to hone their scent skills with our acclaimed scent detection dog trainer course.
If you are interested in teaching dogs to focus their sense of smell on doing good for the community and beyond, then you should look into our training program. The skills that odor detection dogs possess are endless, ranging in service from tracking missing persons to detecting explosives and all manner of illegal substances. Best of all, when taught correctly, this skill could become so advanced that your dog could smell and track these items or individuals across incredibly large distances.
How is this possible? It all starts with our courses.
Our training experts will guide you through learning the techniques necessary to be able to teach your dog how to improve their odor detection skills. We teach you everything you need to successfully train a canine, including handling skills, problem-solving, case law and so much more.
Through our scent detection training program, we will cover a variety of scenarios and different locations, including how to train your dog to find odors in cars and buildings and how to establish the scent you want the dog to track or detect. Depending on the training you're doing with a dog, this can vary dramatically as you introduce a range of scents and test your dog's tracking abilities or establishing a core set of or scents you want your dog to identify, such as gunpowder or another illicit material.
Our courses also teach trainers how to select ideal odor detection candidates, how to train general obedience, and how to drive a dog's development before moving into deeper training with scent theory. We also discuss the proper handling of training aids, and finally the fine details of actually conducting a search.
So if you are interested in learning the skills necessary to train dogs in professional odor detection, sign up for scent detection dog trainer courses with Dog Trainer College. We even offer financial assistance and housing for those who qualify, so follow your dream of making your passion for dogs into your career. Call us at 812-650-2394 and learn more about attending Dog Trainer College today.