You spend a large chunk of your life working. So, you'll want to find a job where you can wake up every morning excited to go to work. In the past year, there has been an increasing demand for dog trainer services. If you enjoy working with animals and living an active lifestyle, you should consider a career as a professional dog trainer.
Here are some of the reasons why dog training is a rewarding career: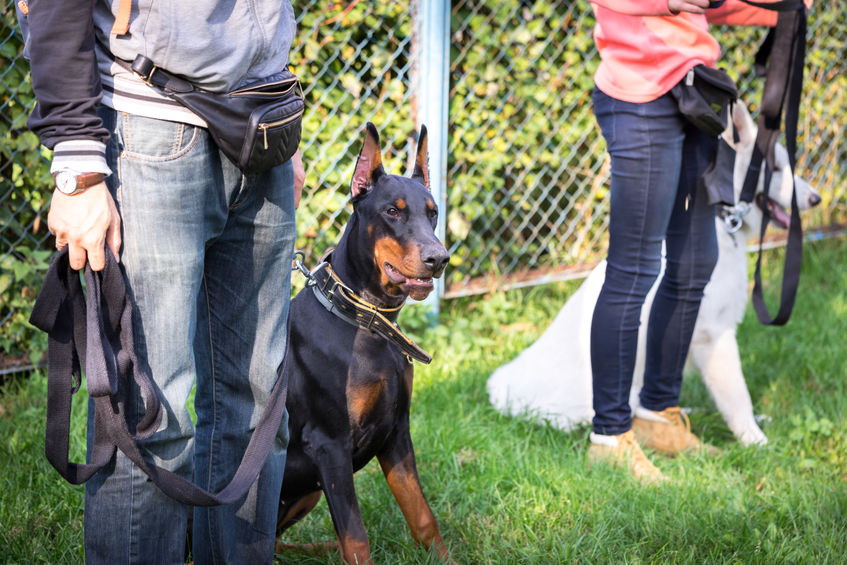 There is a High Demand for Dog Trainers
Now more than ever, dogs play an important role in our lives. When families welcome a dog into their home, they typically don't know how to train them properly. At first, it can be hard for them to connect with their dog, which may lead to behavioral issues. That's where a dog trainer will step in!
A professional dog trainer can help owners develop a connection with their dogs while teaching them commands to help them stay out of trouble within your home.
Your Work Never Has to Be Rushed
Every dog learns in their own time. Some learn commands quickly, while others might take a few weeks to learn a basic command. Instead of promising owners that their dog will be fully trained in X amount of time, you'll instead show owners the skills and tools it takes to train their dog.
This will help you control time without any daunting deadlines or pressures that often come with normal jobs. Yes, there are pressures and time constraints but at least it's not from a never-pleased boss!
You Change the Lives of Animals and Humans
Becoming a dog trainer is a rewarding career because you're changing both animal and human lives. Training is a hard task, and owners often get upset and frustrated when their dog develops destructive behaviors. By training a dog to do the right thing, you're helping them stay out of trouble while restoring the hope in a human being.
You're practically a hero!
Learn How You Can Become a Dog Trainer
Have we convinced you to become a dog trainer yet? If so, you're in luck! At Dog Trainer College, we offer dog training courses designed for students who desire to train dogs on a professional level. Give us a call at 812-650-2394 to learn more information on our courses!