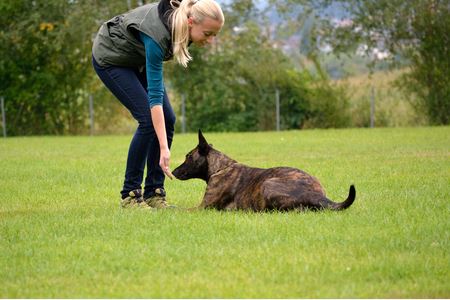 To train a dog properly, you need to know how to do more than just get it to sit, roll over and follow other basic commands. You really need to understand how dogs operate so that you can bring out the best in them and deal with a variety of training problems along the way. If you have your sights set on becoming a dog trainer, you should consider attending school for it. And now, thanks to an innovative new online course offered by Dog Trainer College, you can learn everything you need to know about training dogs from the comfort of your home.
When you sign up to take the our online behavior and obedience course, you will spend at least six to eight weeks learning about the ins and outs of dog training. From learning the best ways to train dogs to do certain things, to discovering more about why socialization is so important for dogs.  You will get the opportunity to educate yourself on a range of different dog training topics. You won't need to physically attend classes, though, as Dog Trainer College will put you in touch with one of our certified dog trainers who will teach you all about the dog training process.
By utilizing a unique approach that incorporates on-your-own learning and live video engagement with our certified trainers, you will find that you will get all the instruction and hands-on experience you need to become a professional dog trainer. Best of all, you will be able to learn at your own pace throughout the course and get answers to all of the questions you have about dog training.
If you are interested in learning more about the online dog trainer course that Dog Trainer College offers to those who want to become dog trainers, call 812-650-2394 today. We're expecting our first session to start in January 2017, so now's the time to sign up and be a part of the first group of students to participate in this digital course. Call us today to learn more or to sign up!