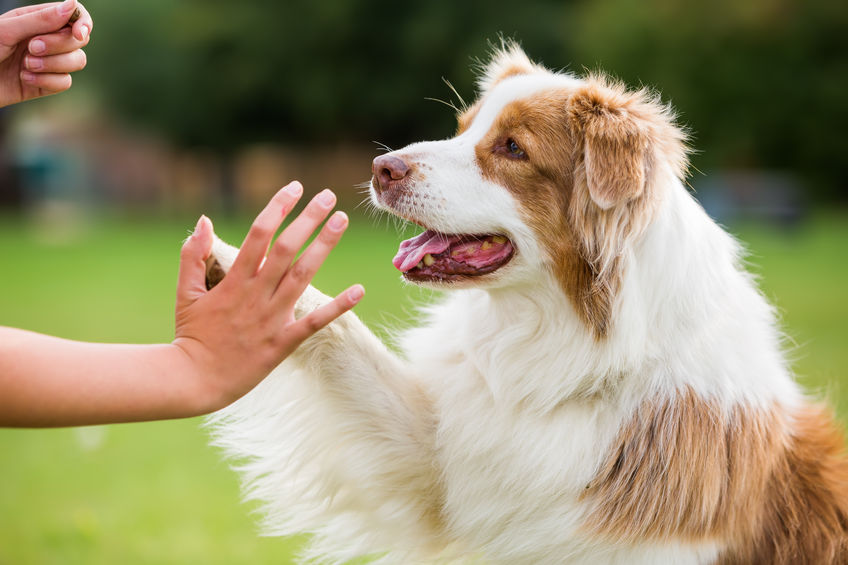 If you're considering joining a dog trainer or handler program, you are probably asking yourself "What happens after graduation?" or "Will there be job opportunities?".
While these are valid questions to be asking yourself, you'll be happy to note there are more than enough jobs available once you complete the program of your choice, and you'll even have the education to start your own business should you so choose.
Read on to learn more about a few of the job opportunities you can expect to see after completing a dog trainer or handler program.
Dog trainer companies are always looking for talent
For those who complete a dog trainer program, you'll be happy to note there are numerous job opportunities regularly available from some of the nation's top dog trainer companies.
These companies frequently contact us seeking certified graduates who are interested in professional employment.  Our graduates have given the College a solid reputation. Some companies have even stated that that they will only hire our graduates.
If you're willing to relocate, you will have an even greater chance of securing a job once you graduate.
Certified dog handlers have more opportunities than ever
If you choose to join a dog handler program and are interested in a field such as police dog training, you'll be happy to note that opportunities for employment are through the roof right now. If you are willing to travel, work across the nation and overseas, the opportunities are even more numerous.
Since this is such a highly specialized field, there will be a smaller number of applicants for job openings, thus giving you a greater chance of securing a job. There are many dog trainers out there but only a few that are skilled enough to work with dogs in a professional setting like this.
Starting your own training business is never a bad idea
Many students that graduate from a dog trainer or dog handler program make the decision to open their own business.
Many of dog trainer courses are designed to give students all the information they need to get their own business off the ground, and many find this as an ideal alternative to working for another trainer or handler. 
No matter what program you are considering, their will be ample opportunities for you to build a successful career. When you are looking for a dog trainer or handler school that will put you on the right path, we ask that you reach out to us at Dog Trainer College.
We maintain professional relationships with some of the biggest dog trainer companies in the country and keep a list of former students on hand who have given us permission to share their names and contact information with companies seeking new employees.
When you're serious about gaining a career in the fields of dog training or handling, we ask that you give us a call at 800-795-4201 to get started.