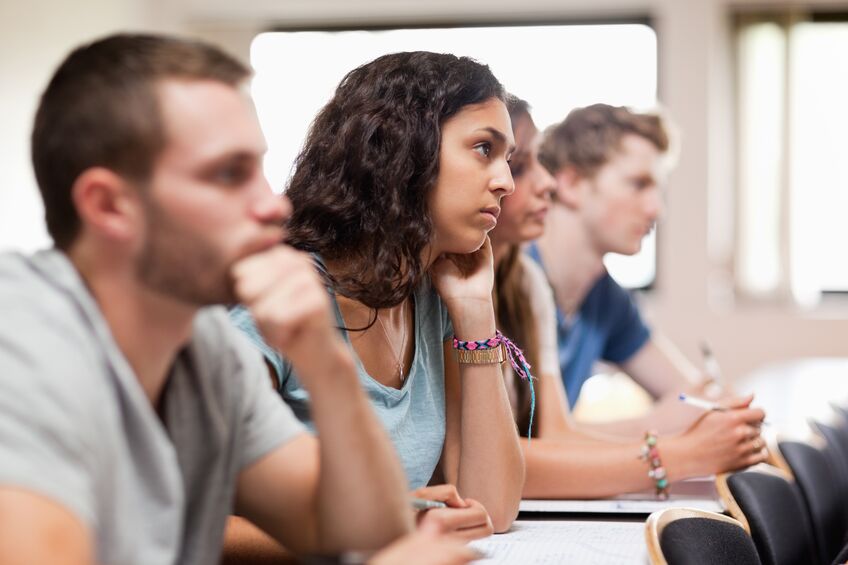 A dog trainer course from Dog Trainer College includes several educational methods to have you well prepared for your career.
In this course, you will be given all the hands-on training that is necessary to be a well-rounded dog trainer, as well as several other educational methods and training materials.
We encourage you to read on to learn of the different educational methods in which you will be exposed to in a dog trainer course that will have you completely prepared for whatever you may come across as a trainer in the future.
Hands-on training
Each student will receive supervisory training time in this course where you will get hands-on training with dogs, be it one you bring with you or ones we have on-site here. We understand that students will need to learn from someone who is experienced and that is why our instructors will point out errors and weak spots (in a healthy atmosphere) as well as suggest better ways to do things. These methods enable students to implement solid training regimens that can be used in their careers.
Lecture time with an instructor
While hands-on training is necessary to establish a solid foundation in training, each course will also include lecture time. This enables the student to learn the theory behind the training, why we do what we do as dog trainers. Each course involves some lecture time where students are encouraged to pay attention and take notes.
There is healthy interaction between instructors and students in these lectures that will establish a vein of information from which the student can go back to while training dogs.
Videos for additional training
Videos are another educational tool that are impended in the course. These videos may include footage of former students, training experiences of instructors and more. This material will provide you the student with extra examples of training techniques that may be implemented in the training sessions or lectures.
Books for additional information
While the hands-on training, lectures and video examples are certainly beneficial, there is even further information that can be picked up from solid dog trainer literature. There is much "fluff" out there in the dog training world. We have spent hundreds of hours poring through material, sorted through the good, the bad, and the ugly, and present only that information which produces a top-tier, successful dog trainer.
Students are supplied with the needed books within each course and these books are to remain the property of the college. Some of these may be available for purchase by the student for an additional fee.
Each student will also receive a notebook filled with pertinent training information. This will include handouts, note-taking pages and other material deemed necessary by course instructors.
At Dog Trainer College, we receive great feedback from former students who have utilized these materials for their careers. Many have stated that they found our lectures engaging and deeply informative and found the oversight and training suggestions given by instructors to be extremely helpful.
If you're interested in becoming a dog trainer and feel that you can benefit from the training methods above, we ask that you reach out to us today at 800-795-4201 for more information.
We look forward to having you in a protection dog training, service dog training, K9 Instructor, scent detection training, cadaver training program and or other training program you may choose!