For years now, a K9 Unit has been an essential tool of any major police or law enforcement department. Properly trained dogs help lead the way, when it comes to finding suspects, detecting explosives, and looking for key pieces of evidence. Which is why they're often so deeply invested in.
Recently, a new trend is taking K9 Units to the next level across the country: some police dogs are getting body cameras.
What does that mean for K9 Units?
For so long, police officials had a K9 Unit as backup: the dogs would go first, and then, the police officials.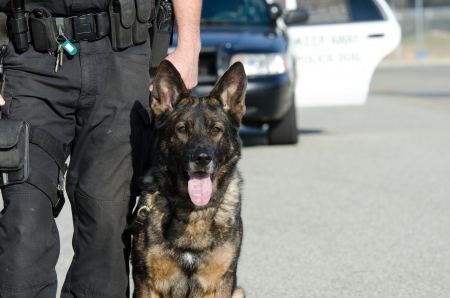 But with cameras, K9 Units are getting their own form of reinforcement. Police officials will now be able to see where a police dog is headed at a crime scene. So, if anything dangerous arises that the dog needs help with, they'll be able to take the dog out before the threat grows.
Here's how it works: the camera is attached to the dog's back and faces forward. It transmits a livestream to officers nearby, who can view it on a screen or wristwatch. That's where the teamwork comes in.
Currently, as the Associated Press reports, few police departments have implemented the cameras, due to their costs. However, dog training academies have started to strap on cameras to dogs to let them feel what it's like to wear one. This, combined with the right police dog training, can make for a strong, effective K9 Unit.
Conifer Canine is thrilled to see this vital advancement for K9 Units. We believe it can bring a host of benefits, by not only improving the safety of the dogs, but also, the execution of a proper search.
Interested in becoming a police dog trainer? Give us a call at 812-650-2394 to learn more about our courses and what it takes to train a K9 Unit!