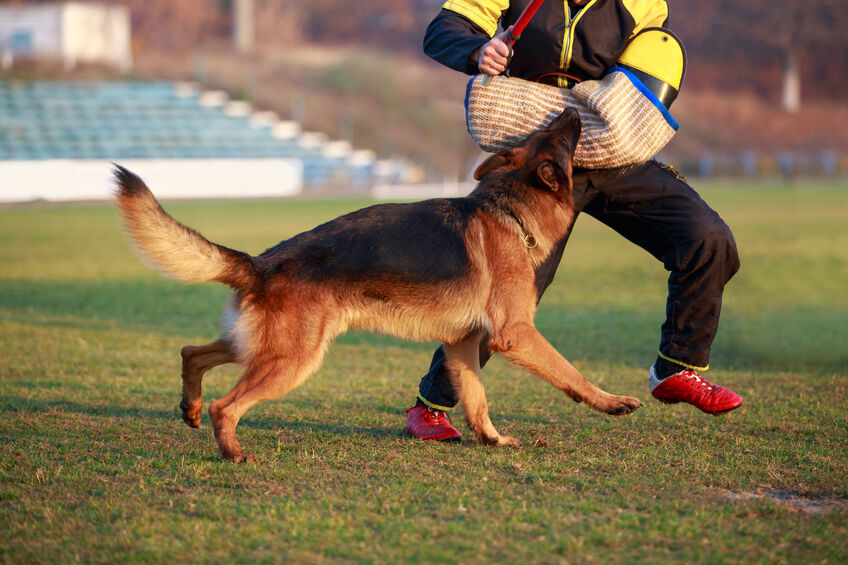 If you are interested in becoming a police K9 instructor but are unsure where to begin, we suggest you learn more about the police K9 instructor course from Dog Trainer College.
This course will teach you the proper techniques for training both police dogs and their handlers and will give you specialized skills for training tracking dogs, scent dogs, security dogs and more.
The police K9 instructors that come out of our course are extremely skilled individuals who play an essential role in helping K9s and their handlers solve problems and hone their skills.
To see if this rewarding program is right for you, be sure to explore the detailed information about our course below.
You'll learn to train all behaviors
Those who choose to take our police K9 instructor course will learn proper training techniques for obedience, scent theory, drive development and more. This will aide dogs and handlers in real-world situations that include human remains detection, narcotics and explosives detection and more.
You'll get hands-on experience with K9s
While this may seem obvious, it should be noted that you will be required to have hands-on training with K9s in order to become a K9 instructor.
In the police K9 instructor course, each student will be asked to be a decoy, helper and handler at some point during training to fully understand the realities and dangers that are associated with this profession.
As part of the course, you will gain experience in bite-work with dogs in real-life settings using bite suits, bite sleeves and more.
Instruct K9 handlers, supervisors
Another important part of becoming a police K9 instructor is learning proper techniques to train K9 handlers and supervisors.
As they will ultimately be the ones that take police dogs out into the real world, they will need to have as much information as possible imparted on them.
You will be tasked with preparing them for any situation that may arise with the K9 while they are in the process of detecting for drugs, explosives, human remains and more.
When you are interested in becoming a police K9 instructor, we invite you to sign up for our six-week course at Dog Trainer College.
Located in Spencer, IN, our training course will have you prepared for anything that may come up when training police K9s and their handlers
For more information on our upcoming courses and how to sign up, give us a call today at 800-795-4201.