If you're interested in becoming a professional dog trainer and are having a tough time figuring out which dog training course is right for you, there are several popular programs that our students have enjoyed and gained professional careers from.
Three of our more popular courses are behavior and obedience training, master training and police K9 instructor training, as they are not only an interesting area to study, but they have practical use in the real world.
When you are ready to join a dog training course to become an expert in the field, we suggest you do your research on these three courses or reach out to our staff at Dog Trainer College to find the one perfect for you.
Behavior & obedience course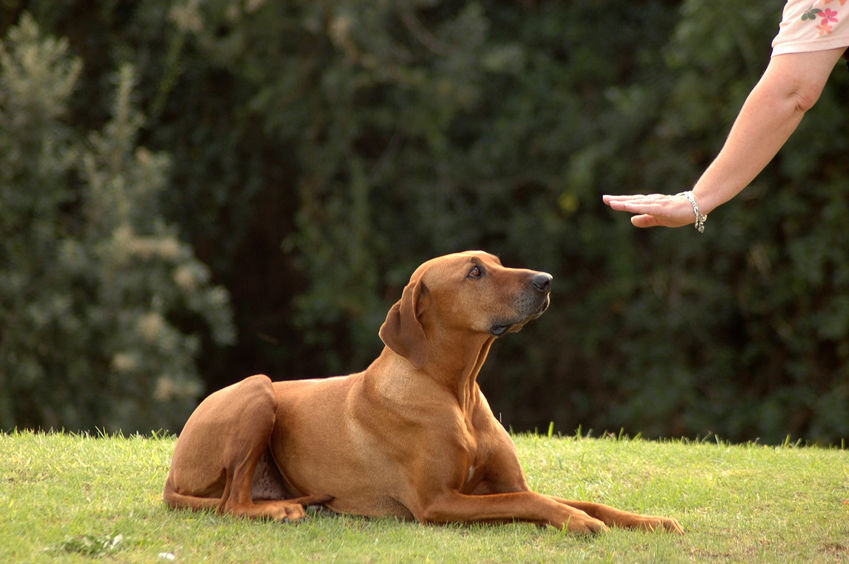 Behavior and obedience training is one of the more popular dog trainer courses as it will teach you how to reinforce obedience and positive behaviors, identify problem behaviors in dogs so that they can become happy and lovable pets. It delves deeply into a balanced approach to training.
These classes will teach you the most effective methods and you will have the chance to work with a variety of dogs to be come as effective a dog trainer as possible.
This is a six-week course, meeting Monday-Friday from 9am to 4pm with our next available classes beginning March 7, July 5 and October 3, 2022.
For those with a busy schedule, we have a behavior and obedience online course available as well.
Master trainer course
Our master dog trainer course is designed to teach you a wide range of training techniques where you will learn to train tracking dogs, protection dogs, obedience dogs, service dogs, police/military K9 dogs and more. It is all of our other courses rolled into one 🙂
You will gain a deep knowledge of these training areas and will have the opportunity to work with a wide range of dogs. The course identifies poor training techniques yet recommends better, high-level, world-class methods that truly work in today's world.
This is a 20-week course that meets Monday-Friday from 9am to 4pm. The next available courses will begin on March 7 and July 5 of 2022.
Police K9 instructor course
The police K9 instructor course will teach you proper techniques to train police dogs, military dogs and security dogs.
Your training will help you become proficient with trailing dogs, scent dogs and other working dogs that you can instill into the police and military animals you work with. This will help them to legally apprehend suspects, detect dangerous substances, keep communities safe and more.
We look forward to having you enroll in one of these, or any of our other courses, that include protection dog training, service dog training, scent detection training and cadaver training. For more information or to enroll in an upcoming program, we ask that you reach out to us at 800-795-4201 today.