Owning a dog is a wonderful experience, but owning a difficult dog can make that experience more challenging.
However, if you have found that you've conquered those challenges as an owner, then you may have what it takes to become a certified dog trainer.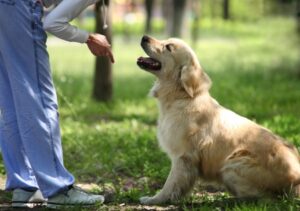 By working with your difficult, but loyal companion at home, you are already exposed to most of the challenges a trainer faces. You have dealt with the constant chewing on your shoes, the begging at the dinner table every night, and even the separation anxiety your furry friend feels when you're away. These are all elements that have already taught you the patience and consistency needed when training a dog.
In addition, you and your dog have a strong relationship with each other, even though it can be trying at times, which is one of the most important parts of training. If you are able to understand their body language and make a trusting connection with your challenging pup at home, then you are already a promising potential trainer that has the expertise needed to help others connect with their dogs.
Your familiarity with owning a challenging dog will benefit both the dogs being trained, as well as the dog owners. They will view you as a trustworthy source of knowledge since you can speak from your own experience about the lessons you're teaching them.
Dog Trainer College has several courses designed for students who desire to train dogs on a professional level. Additionally, students are allowed to bring up to two dogs of their own, which means that the program will benefit both you and your pup. You can learn and refine your skills as a dog trainer as well as improve your relationship with your own furry companion!
Are you ready to become a certified dog trainer? Give us a call at 812-650-2394 to learn more or apply online today!