If you have a passion for animals and helping others, a career as a certified service dog trainer may be right for you.
As a service dog trainer, you will learn how to properly train these incredible dogs and will have them prepared to work with their future handlers. This is a very fulfilling career and one that will have a positive impact on countless lives.
Should you be interested in becoming certified in this field, there are several convenient programs available to have you fully prepared to train service dogs or even run your own business in the future.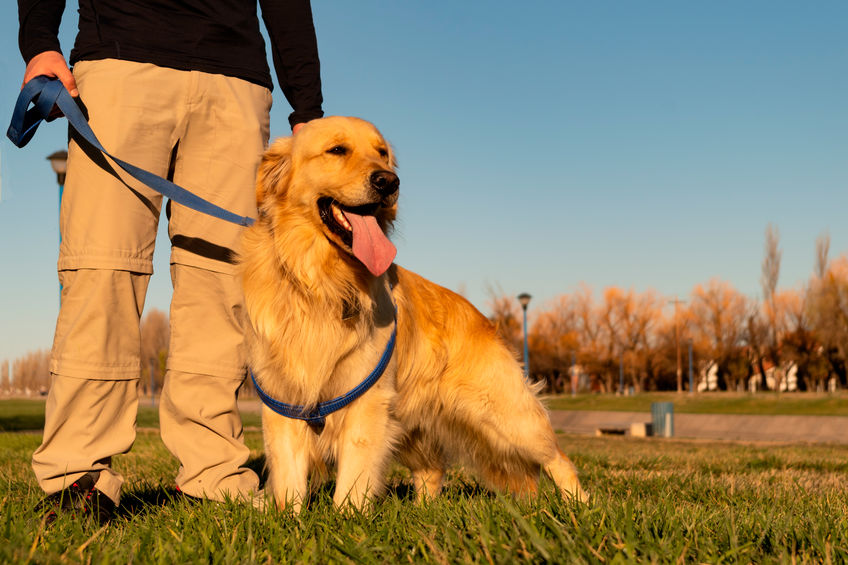 You'll learn basic techniques for training service dogs
When you make the decision to become a certified service dog trainer, you will be taught the fundamentals of dog training with a specialized focus on service dogs.
You will learn a full range of training and obedience techniques that will teach the service dog proper socialization skills, how to behave in a public setting and more. You will also be familiarized with all equipment that is used in training.
You'll be familiarized with most specializations
Most service dog trainers have a broad knowledge that allows them to train nearly any type of service dog. Whether you are interested in training psychiatric service dogs, medical alert service dogs, dogs who assist those with seizures, autism or anything in between, you will learn most, if not all, of these specializations in your training.
You'll be making a positive impact
One of the best things about becoming a service dog trainer is the positive impact you will have on the lives of those who are disabled or who have disabled family members.
You will have the knowledge to properly train dogs, their handlers and families and will have them prepared for any situation. This will not only make it easier for them to go about their daily lives, but it will create a special bond that words can't describe.
When you are interested in becoming a certified service dog trainer, but aren't sure where to begin, we ask that you reach out to us at Dog Trainer College.
We offer a Service Dog Trainer course that is available in the spring and summer semesters, with our next available courses being in the spring and summer of 2022 (start dates of March 7 and July 5). 
These courses run for 12 weeks, Monday-Friday, from 9am-4pm at our facility near Spencer, IN. Upon graduation, you will receive your certification as a service dog trainer.
For more information, or to sign up for our upcoming courses, we ask that you give us a call today at 812.650.2394.