No matter what specific dog training you're interested in, you'll need to use proper behavior and obedience techniques to have dogs work with you in a positive manner. Understanding why dogs act the way they do, what motivates the dog into acceptable action, and how to make corrections to their behavior is essential for a happy and healthy pup.
If you're interested in becoming a behavior and obedience dog trainer, or are looking to become a dog trainer of any kind, a behavior and obedience program is a great starting point.
You'll learn how to reinforce good behaviors, correct problems, and learn other important techniques that will put your career on the right path.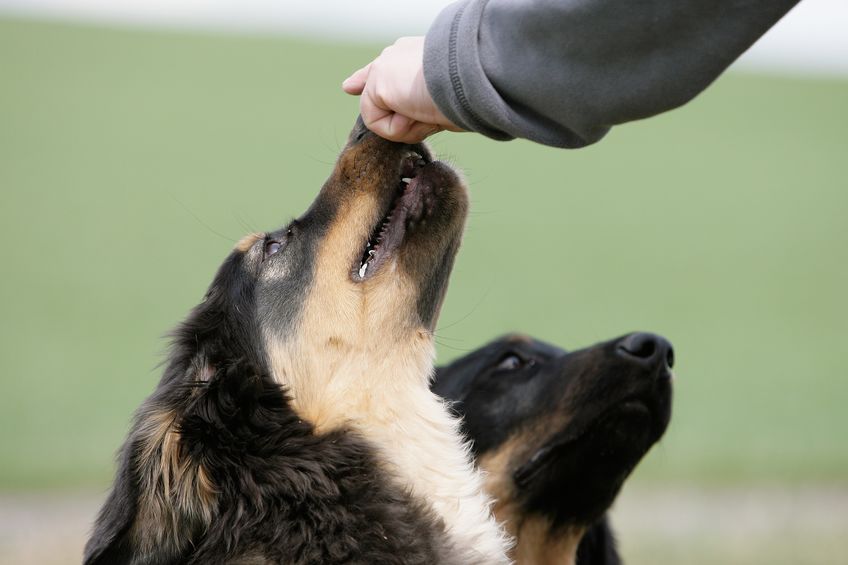 How to reinforce obedience, positive behaviors
Our Behavior and Obedience classes teach prospective dog trainers how to work with dogs, not against them, to bring out their best traits.
You will learn how to reinforce good behaviors to let the dog know what they're doing is acceptable. Leashed and off-leash behavior and obedience techniques will be taught so you can operate on a professional, advanced level.
Upon completion of the program, you'll be able to reinforce these good behaviors and teach obedience to both puppies and mature dogs of all breeds.
Ways to correct problem behaviors, developmental issues
In this type of program you will learn to work with dogs who are being aggressive towards humans and/or other dogs. You'll learn how to identify problem behaviors and how to create a plan for treatment.
You will understand the importance of socialization for puppies and dogs, and how to work with dogs that have breeding-related issues and much more.
These classes are designed to treat these behaviors in an intellectual way that is both safe and effective.
The basics of running a business
In our college-level programs, you will also learn the ins and outs of running a dog training business.
Whether it be learning how to effectively answer questions, how to relieve concerns and more, you'll have a good idea of what to expect from potential clients.
You'll learn hands-on, practical concepts of actually and really training dogs. Other items in the course include effective marketing and social media tactics, search engine optimization, web design, and other tools for promoting brand awareness and growing your client base.
As there are so many important things to learn from a behavior and obedience program, it's important to choose the right one. If you're looking for an in-depth, college-level canine behavior and obedience program, turn to us at Dog Trainer College.
We're proud to offer an affordable six-week course that will have you well on your way to becoming a successful dog trainer. Each of our graduates will receive certification as a professional dog trainer upon completion of the program and can immediately put their effective training techniques and knowledge to work. To learn more about our program, we invite you to call today at 812.650.2394.