Spring is in the air, and you know what that means – spring training! But we're not just talking about baseball players. Spring season is a good training time for dog trainers, too.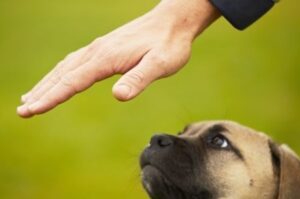 At Dog Trainer College, we offer a comprehensive six-week behavior and obedience training course to get you started on your path towards becoming a talented and experienced dog trainer. Behavior and obedience training is the most common form of dog training and serves as the foundation of nearly every dog training specialization.  Even when obedience and behavioral skills are postponed in working dogs, they still set the foundation of everything else.
Our six-week course will teach you how to train obedience, reinforce positive behaviors, and establish a trainable disposition in dogs so that they can become loyal and beloved pets. You'll learn tried and true methods and techniques from experts in the field, giving you the skills and knowledge to work with any kind of dog for your own clients in the future.
We believe that hands-on experience is the best way to learn, so as you complete this course, you'll work with all different kinds of dogs and experienced dog trainers. You'll have some hours of classroom coursework, but a majority of your learning will take place with real-world training and actual dogs. If you don't live nearby, we offer student lodging options so that you can stay focused on your studies and not worry about commuting.
For students who are unable to attend dog trainer courses in person, we have also just started offering a version of this in-depth behavior and obedience training course online. The online behavior and obedience course can be taken at any time and from anywhere. Call us to learn more.
Whether online or in person, Dog Trainer College can help you learn the knowledge and skills you need to be a successful dog trainer. To learn more, call us today at 812-650-2394 or fill out an application online now.