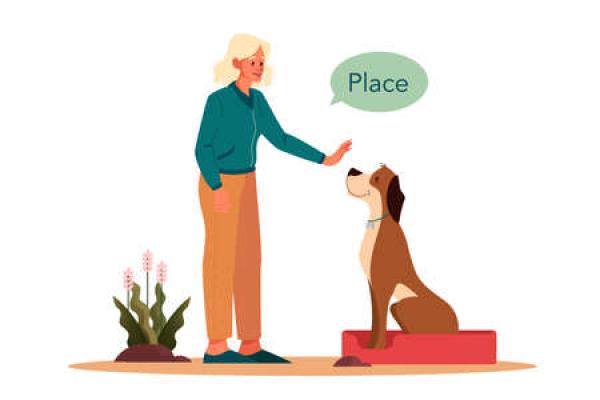 For those who love canines, becoming a dog trainer may seem like fulfilling a lifelong dream: spending all day with the creatures they love while also providing a valuable service to both the animal and its owner. But like with any potential profession, prospective dog handlers may wonder what their job prospects are like.
There's good news in that department: not only are there plenty of jobs available for certified dog trainers, the market is projected to grow rapidly for years to come. Here are some of the contributing factors:
More Dogs Than Ever
There are more than 90 million American homes that own at least one dog, with millennials making up the highest share of any generation. More than one in every five American homes added a pet between March and December 2020 – the height of the COVID-19 pandemic – and dogs made up the majority of those additions.
Many of these dogs went to young people and those who have never had one before. This, of course, meant the demand for trainers has also increased significantly. Trainers have reported that they've been busier than ever since 2020, booking up appointments weeks and months in advance. And the best news is… there's no sign this trend is about to slow down. The United States Bureau of Labor Statistics expects the field to grow by 33% by the end of the decade.
Service Dogs
While obedience training for puppies is obviously in demand, it's not the only avenue of dog training in need of more workers. The number of service dogs working in America over the past few years has increased dramatically, as there are now an estimated 500,000 service dogs working across the country.
However, there are more than 61 million Americans with some kind of disability, meaning less than 1% of disabled people have a service dog. For example, there are about 10,000 guide dogs currently working, but the number of blind Americans numbers in the millions. There is a need for more service dogs and, thus, more trainers. The future in this field wide open!
Protection Dog Training
As the world becomes a more threatening place to live, more and more families are turning to personal protection dogs as an added layer of security. And why not? Protection dogs work in real-time 24/7/365. Selecting the right dog and training the skills needed in this type of work takes knowledge and experience. We're here to help with both! This specialized field takes a special dog and a special trainer.
Scent Detection Training
The need for scent detection dogs is also on the rise and the outlook is solid into the foreseeable future. Whether it is to keep a nation safe from terrorists or keeping a motel free from bed bugs, detection dogs fulfill a critical need. They are more successful that machines or humans. This is also a highly specialized field that takes a good handler and a good dog. Dog trainers work with both the human and the dog to make a cohesive, effective team!
Other Types of Dog Training
Our understanding of dogs and their capabilities continues to evolve and so does the field of dog training. Aside from just obedience and service training, you can become a master trainer, train dogs in detecting victims of a disaster or cadavers, train them to become police dogs and more.
If any of this appeals to you, consider taking in-person or online classes at Dog Trainer College. We offer a variety of courses and have the experience to ensure that you will find work as a certified dog trainer. Call 800-795-4201 to learn more today!